PASSION LEADS US
We are passionately devoted to each community in which we work.
THE OLW CREW
The Founder and Board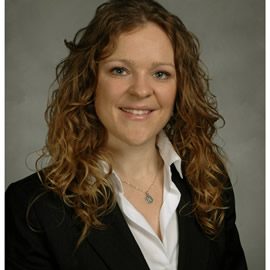 KARLI SUE MCMURRAY
FOUNDER/CEO
Karli received her B.A. in Business from New Mexico State University in 2006 and graduated from Oklahoma City University School of Law in 2011. Karli works fulltime for OLW. She has researched the suffering she witnessed in Ghana and created and implemented solutions to those struggles. "I'm blessed to have had access to education, and my mission is to use my education as a tool to assist others. Big thanks to my crew who continues to provide essential support in all that I do." Read more about her story here.
KELLI CLAUSSEN
BOARD MEMBER & TREASURER
Kelli is a childhood friend of Karli and joined the OLW Team in 2011. She currently resides in Lubbock, TX where she lives with her husband, Brandon, and their three kids, Kenedi, Drew and Kambel. Kelli is on staff at Experience Life Church as the eKids Director at the Southwest Campus and helps Brandon run their wheel business, Alloy Wheel Repair Specialist, in West Texas. "The life giving work of OLW has impacted my family in ways I could have never dreamed. I'm honored to be a part of this organization."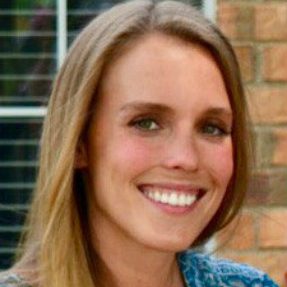 SARAH YELVERTON
BOARD MEMBER
Sarah graduated cum laude from Oklahoma State University in 2010 with a B.S. in Political Science. She graduated magna cum laude from Oklahoma City University School of Law in 2013. Sarah was an editor on Law Review and her note, Modern-Day Slavery: Human Trafficking in Oklahoma, was published in 2013. She spent the summer of 2011 in Ghana interning for One Love Worldwide. Sarah is licensed to practice law in Texas and resides in Fort Worth with her husband Chris and their daughter Grace.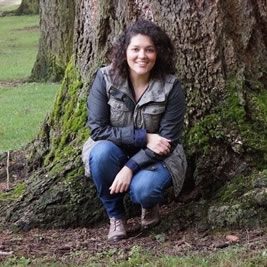 ASHLEY GALLEGOS
BOARD MEMBER
Ashley lives in Denver where she works at Children's Hospital. She is committed to making a better world for all living beings and sees One Love Worldwide as a vital part of helping people obtain fundamental life necessities. She has an adventurous spirit and enjoys traveling; Ashley shines in her experiences with different societies, as she passionately enjoys learning the traditions of various people and cultures. In her free time, she teaches meditation classes and aims to help the world become a more connected and constructive place.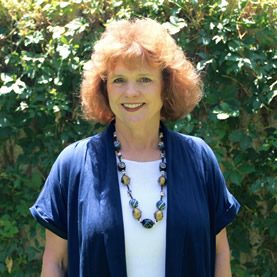 BECKY MCMURRAY
ADVISORY BOARD MEMBER & VICE PRESIDENT
Becky is a retired educator. During her 40-year career she taught 1st -3rd grade, was a reading specialist, and a curriculum coordinator. She has received several educational awards and is coauthor of Sunny-Side Up. In 2004 she was selected to attend the US Department of Education Summit in Washington, D.C. She has also been selected as an honor graduate escort by three of her students. She and her husband, Pat, live in Hobbs, NM, and are proud parents of Karli, Kyle, daughter-in- law, Britt, and grandsons Patrick and Jameson.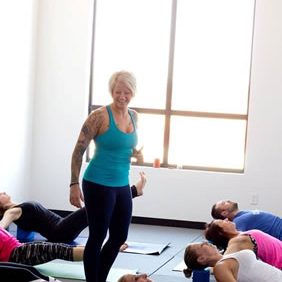 KATY JONES, ESQUIRE
SECRETARY & ADVISORY BOARD MEMBER
Katy Jones was born and raised in central Oklahoma and attended OCU Law School with Karli. She has seen firsthand the phenomenal work OLW is doing, as she joined Karli on OLW's first drilling trip to Ghana. Katy is a federal agent and resides in Brooklyn, NY. She also manages her Oklahoma-based nonprofit, Root to Rise Inc., which provides yoga therapy classes for trauma survivors. This includes traveling into local correctional facilities, halfway houses, and veterans' organizations to provide classes. Karli was vital as an inspiration to start RtR.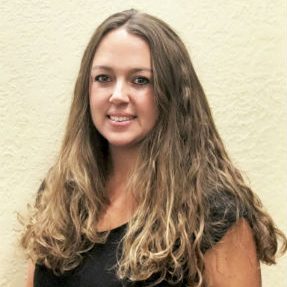 BROOKE FLY
ADVISORY BOARD MEMBER
Brooke and Karli are friends of 15+ years and OLW only brought them closer. Brooke joined the OLW Team in 2014. She resides in Albuquerque, NM with her husband, Jody, and their two children Boston and Maddox.  She is the Service Manager for a Wells Fargo Bank and has worked for the company since 2006. "How we show the love of God is by loving others. What better way to show love to others than giving them access to clean water? One Love makes this possible."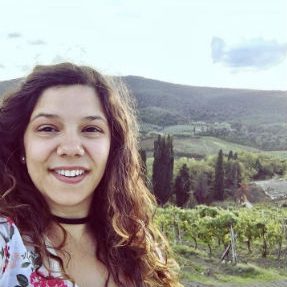 GABRIELA KERN
ADVISORY BOARD MEMBER
Gabby is from Albuquerque, NM and earned her Bachelors at New Mexico State University. Gabby lives in Yonkers, NY with her dog Stella. She has maintained a successful career with Nordstrom since 2007; since 2014, she has been a regional manager for the company responsible for $50 million in net sales. "Being a part of OLW enlightened me to view life differently and has positively impacted my life in ways I could have never dreamed. I'm honored to be a part of this organization."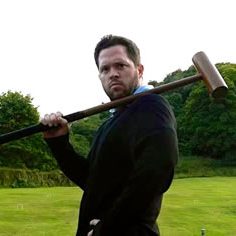 KYLE MCMURRAY
ADVISORY BOARD MEMBER
Kyle was born and raised in Hobbs, NM. He has lived in Albuquerque since 1999 where he has worked at Rudy's BBQ since 2001. Kyle and his wife, Britt, have two sons, Patrick Gray and Jameson Holliday. His best friend's name is Baxter and happens to be his dog. "If I could give anyone two pieces of advice it would be to donate all you can to One Love Worldwide and to enjoy yourself."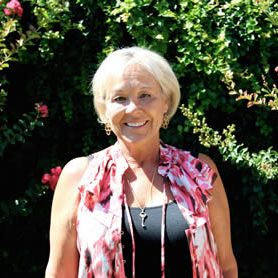 ELAINE MCVAY
ADVISORY BOARD MEMBER
Elaine grew up on a ranch in Southeastern NM. She earned her BA at Eastern New Mexico University. She married her soul mate, Ted, and they have four children. She is the proud "YaYa" of four grandchildren. She is active in organizations in her Hobbs community. Her focus is love of family and friends, gardening, and a swim in the pool. "One Love Worldwide has taught me to respect water and the importance of providing clean water to those without it. I am honored to be part of the team!"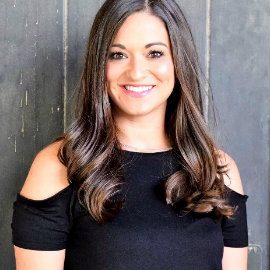 ANDREA RODRIGUEZ
ADVISORY BOARD MEMBER
Andrea was born and raised in Hobbs, NM. She attended New Mexico State University where she received her bachelors and masters degrees in education. After 10 years in Las Cruces, she returned to Hobbs where she now teaches 5th grade. Andrea loves the opportunity she is given everyday to teach her students about love, compassion, and social justice. She is a lifetime friend of Karli's, and truly believes in the mission of OLW. Andrea enjoys spending time with her family and friends, being outdoors, reading, working out, and traveling.